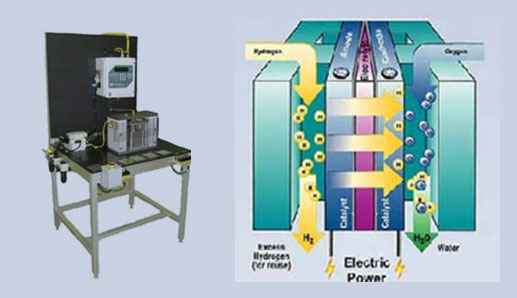 Market driver:
The fuel cell industry is developing many different physical configurations of fuel cells to meet a wide variety of applications. These cells are generally an assembly of plates and membranes. The plates and membranes form separate chambers containing hydrogen air or oxygen and water.

Test requirement:
Because of the complexity and cost of constructing a cell, it is cost effective to leak test the individual components, assembled cells, and multiple cell assemblies. It is important for the efficiency of the cell to maintain the integrity of the chambers.

CTS Solution:
For initial developmental testing a simple fixture design seals on the inlet ports on the support plates. A Sentinel I24 conducts a pressure decay test to verify the integrity of the plate construction.